Contardi Olive Oil works exclusively with attention to the smallest details to obtain an Olive Oil of the highest quality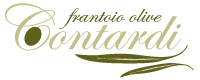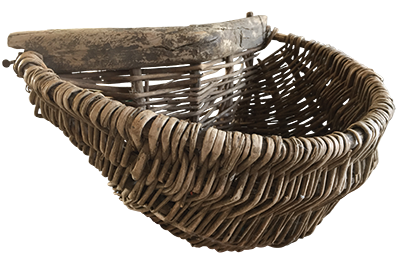 Contardi Oil Mill
Over 60 years dedicated to the activity of millers, from Grandfather Francesco Contardi to mother Teresa Contardi. In 1985, after gaining the maximum experience in the olive oil industry, with willpower, love and passion for family business, his son Carlo Angeli took over, by pursuing exclusively a production of high quality Olive Oil for the start-up of marketing.
Contardi Extra Virgin Olive Oil
Contardi Extra Virgin Olive Oil has a very low level of acidity, it is free from defects, rich in polyphenols, it has an intense green colour and a fresh and harmonious fruitiness. The high quality of Contardi Olive Oil is not only a pleasure for the palate but also benefits the consumer, by having excellent organoleptic and nutitional features.
From the passion for our work
Harvesting
The company's strength is to follow the whole supply chain of olive groves, from pruning to marketing: pruning, harvesting and milling up within 24 hours.
Washing
The various stages of processing under go careful checks: defoliation washing of olives up to olive oil extraction, by using cutting-edge machinery, such as the protoreactor, which has replaced the mils by notably lowering the peroxide content in the olive oil.
Extraction
All the processing stages undergo the control of temperatures that enable us to certify the cold extraction. The working capacity of Contardi's Olive Oil Mill is 30 quintals of olives per hour.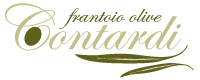 The Contardi Oil Mill offers various services. In addition to being one of the mills with cold extraction systems, it is equipped with modern high-tech machinery capable of working an average of 30 quintals of olives per hour, by allowing the olives to be pressed in the shortest possible time. The various processing phases undergo careful checks, from the early harvesting of olives, to washing and desfoliation, to the milling of all the olives, entering the mill within 24 hours, and finally extracting the oil. The Contardi Oil Mill produces extra virgin olive oil and organic oil exclusively with the pressing of its own olives, from the Marche hills. It can therefore be said that all the olives processed by our oil mill prove to be of controlled origin.
Contardi oil obtained from this type of product and processing can boast excellent organoleptic and nutritional characteristics. Qualities whose certification can be found in the various awards received each year. The mill has a small bottling line where it is possible to bottle on behalf of third parties as it is in possession of the alphanumeric code.